Wow!
Wow… let's just say I never thought I could get any of my dogs to stop being so reactive….. and looks at this amazingness…. Hato and Teddy walking by and not reacting other than sniffs…. this is amazing all done with positive reinforcement, or clicker training, best money I have spent on my dogs. She is amazing with the puppies and helping us teach them a better way. Went to almost putting my pup down because we feared of bites, to having this loving puppy who just wants to please. All the dogs have picked up on the difference and the family of furry kids is now happy and tails are wagging. Thank you so much, Debra.
Accalia Carter
Best of the best!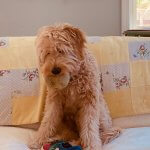 Deb is the best of the best. What more is there to say? She is so positive and understanding and has so much knowledge. We learned so much from her and we had a good time doing it. If you need help call Deb. You won't be sorry.
Jan Alwin
Online Training Works!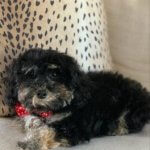 About the time, COVID became a reality and we were stuck inside, I rescued a 5-month Shitzu-toy poodle mix (a ShitPoo).  With all group training on hold, I found Four Paws and Deb Duwe.  Deb was just testing out whether virtual training could work and I must say that it was a success.  With my laptop perched on a chair in the kitchen so that Deb could see Boots and my  progress with training, followed by her positive instructions and the use of the clicker, and an hour class for 4 weeks, Boots and I are getting better.  We do have our moments but as Deb will tell you, consistency is the key and it is all up to the owner.  I would highly recommend Deb, Four Paws and virtual training.  Oh, and I have all our training sessions downloaded on my computer to refer to whenever I need a refresher.
Janis Miller
She treats you and your dog like family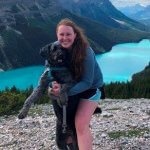 Aspen, my Goldendoodle, and I started working with Deb when she was 8 weeks old. Aspen was my first dog and I decided to be super ambitious and try to train her as a Therapy dog. Deb was there every step of the way and supported me to help Aspen pass her therapy dog test at one year old. Everyone comments on how well behaved she is. I know I owe a huge part of that to Deb as I didn't have a lot of dog training knowledge prior to getting her help. The knowledge Deb has given me will help me for any dogs I raise in the future and are skills I have used to help my sister train her new 8-week-old puppy. Aspen and I both love working with Deb and highly recommend her. She is the trainer I will be using in the future as she treats you and your dog like family.
Danielle Meehan, OT
Deb is an amazing dog trainer!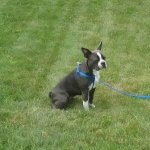 Deb is an amazing dog trainer! I had been working with my six-month-old Boston Terrier but needed additional help training her. I contacted Deb and she was friendly and eager to help. I had three virtual sessions and one in-person session. I was not sure how virtual dog training would be, but I thought I would give it a shot and I am glad that I did. Through virtual training, Deb was able to provide me with the necessary information, demonstrate with her dogs, and then coach me while I worked with my puppy. I learned so much and feel more confident in my abilities to train my puppy. I highly recommend Deb for anyone wanting one-on-one training for their dog.
Jarae Swanstrom
5 Star review for Four Paws Dog Training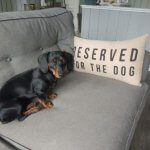 5 star review for  Four Paws Dog Training! I am so happy with the outcome of training for my puppy and for me as well. I have learned so many valuable and positive training tools to apply for years to come. Deb is patient, positive and very knowledgeable- highly recommend her!
Amanda Thome
Having two kids and a newly adopted border collie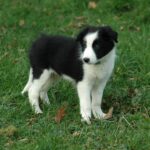 Having two kids and a newly adopted border collie, we were dealing with some herding and nipping behaviors. Deb did such a great job listening to our specific needs as a family! We covered basic commands, but also things that were specific to our routines and household. On top of the great work she did teaching my husband and she, me also took the time to work with our kids so they knew how to respect our dog's natural instincts and work on their own clicker training skills! Her knowledge is invaluable!
Krista H.
Two Rambunctious Labradors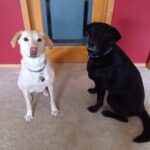 With just 7 one-hour sessions, Deb performed miracles with our two rambunctious Labradors. We tried other trainers and other training methods, but the clicker training method just "clicked" with our family and our dogs. Deb is kind and gentle with humans and dogs alike. She is easy to work with, her instructions are clear and her training methods are simple to implement. Deb deserves extra praise for making huge progress with the behavior of our crazy dogs.
C, Hobbs & Clare
"Dog Whisperer"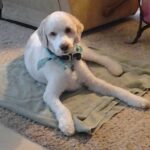 Debra is truly a "dog whisperer," using her Clicker Training on my 3-year old Labradoodle. In my absence, Debra worked with Sam and videotaped the session so I could see firsthand how it was done. She worked on "sit" until released before eating, loose leash training, "crate" when he needs to get out of the way( when I'm cooking or people are in the house and he's excited), and "settle" on a mat when people come to the door or enter the house. I am amazed at how quickly she was able to teach him these behaviors. Yes, he is still doing well! Debra is a skilled, compassionate dog trainer with a real gift. Thanks so much for your amazing work with Sam!!!! You are by far the best trainer I have had with Sam!
Maurah K.
Best Dog Trainer this Side of the Selkirks!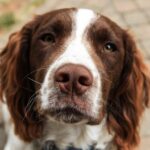 Best Dog Trainer this side of the Selkirks! I am delighted to say that my puppy Noble and I were fortunate to be students of Debra's Four Paws Dog Training for three weeks. She taught how one uses positive reinforcement to teach my puppy. Before when I have been baking, he has been ever under foot. Debra taught me to show him what I need. I wish you could see him now. He is "Seated on His Mat" watching me! Not underfoot. Little by little, even this 4-month-old pup, learned to follow simple cues. He is the love of our hearts. I CANNOT RECOMMEND THIS WOMAN AND HER PROGRAM ENOUGH!
Hattie & Noble
Four Paw Dog Training
It is our great pleasure to highly recommend Debra Duwe (Four Paws Dog Training) for your dog training needs. Debra was recommended by our veterinarian for a Basic Manners Class. We found her to be very professional and personable. She was always on time, and her approach to training ("Catch them being good") surprised us, both in its approach and its effectiveness. Over four weekly classes, we learned how dogs learn, how to create new behaviors, and how to do so positively using clicker training. Our dog learned over half a dozen obedience commands, though practice at home is imperative to getting the behaviors to become automatic. Debra had great insight and was able to help us work towards undoing the few bad habits our 1-1/2 year old adopted, large mixed-breed already had. Thank you
Marie F.