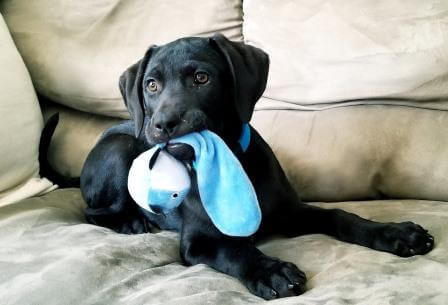 Did you welcome a puppy into your home during the Pandemic?
It's Spring and I remember April of 2014 when we adopted Charlee at 4 months old.  She had been found on a back road of Eastern Washington and hadn't had the opportunity for early puppy socialization or puppy foundations.  We had some catching up to do.
Animal adoptions have soared during 2020 and into 2021.  It's fantastic that we have been at home to bond with our dogs, but class training opportunities may have been limited in your area.
It's Spring, and I will be offering a Puppy Time Class (4-6 month-old puppies) in April.  It will give you and your puppy a place to work together and to build strong foundation skills.
Click below for details and I hope you will join me!
Puppy Time (4-6 mo.) Class- April 2021
One of the best things I did, was to take Charlee to classes.   There she learned to be in the presence of other dogs & pay attention to me.  It was a challenge for her as she was cautious in new environments and very excitable.  It was fantastic to watch her grow and gain confidence and for me to gain confidence as a handler.  We both learned and Charlee became my demo dog during my certification course.  We both earned our KPA-Certified Training Partner certificate!
Happy Spring and Happy Training!